What is social diversity in the workplace? Why it matters
Our socioeconomic background can negatively or positively impact our opportunities in life. Creating a socially diverse workforce is about removing barriers and creating social mobility. In this blog, Ellen Edenbrow, Inclusion and Diversity Consultant, explains the importance of social diversity in the workplace, how it relates to I&D and how to get started on your journey to becoming a socially diverse organisation.

Keep reading to learn more.
What is socioeconomic background?
We all have a socioeconomic background. It's a balance of social and economic factors, which for many people they have no to little control over.
Socioeconomic background or status relates to a collection of factors about an individual. It can be determined from the individual's income, occupation and social background.
This can include your family and guardianship scenario and the location you're born and raised, which can mean that education, funding, and opportunities available to you can vary. These life experiences can massively impact a person's life, lifestyle and achievements.
In essence, our population is heavily divided, meaning some people are disadvantaged with a lack of opportunity. In the UK, we have some of the lowest rates of social mobility compared to our counterparts in the developed world.
It can be a measure of a person and their family's access to resources and social positions.
Understanding the types of socioeconomic status
Typically, in the UK we break down socioeconomic status into three levels; high, middle and low, sometimes known as working, middle and upper class.
However, the largest survey of its type in 2013, suggests the UK population can be divided into 7 social classes:
Elite
Established middle class
Technical middle class
New affluent workers
Traditional working class
Emergency service workers
Precariat, or precarious proletariat
Socioeconomic class is intersectional with all and any other identities, which places even more barriers between opportunities and success.
As a result, many people who belong to minority groups can have internal imposter syndrome.
Even when you've hired and retained a diverse workforce, internal and external factors can still play a large part in this feeling.
It's something that is important to have an awareness of if you're planning to produce initiatives to support socioeconomic diversity.
What is social diversity in the workplace and why is it important?
No matter your organisation, business, charity, or NGO, people are your biggest and most valuable asset.
Yet, we know that throughout the processes of recruiting, hiring and promotion talent and opportunities are being missed.
From a business point of view, hiring a diverse socioeconomic workforce makes sense. Data shows that employees from a low socioeconomic background perform on par with, if not better than, their middle to higher socioeconomic level colleagues.
Not only that but bringing in a variety of social backgrounds and truly having socioeconomic diversity in the workplace means your organisation truly understands the experiences and barriers of the people they work for whether that's customers or clients.
Research also shows that those from lower socioeconomic backgrounds build better relationships internally and externally as they understand people from all walks of life.
A commodity and skill that you simply can't buy with training, only life's experiences.
Where does social mobility fit in with inclusion and diversity?
Social mobility is a phrase that's being used more and more, but what does it mean? It's identifying and removing the barriers that people experience because of their socioeconomic background and making sure that doesn't determine their future.
Social mobility work is getting more popular in the inclusion space. By popular we mean, we're seeing people collect more data in this area, considering barriers for customers and colleagues in accessing and advancing in their careers.
If you're reading this as an I&D colleague, statistics show that you are likely to have your colleagues' support in addressing these barriers as 4 in 5 adults believe there is a large gap between different social classes.
Especially since covid-19, as 56% of the public believe the pandemic has increased social inequality. (Source: Social Mobility Barometer 2021.)
Many organisations are starting to acknowledge the benefits of I&D in the workplace, not only to increase innovation, but also profit. A diverse workforce brings different people with different ideas, so innovation is inevitable if people have varying experiences and backgrounds.
Not only does it make business sense, but it's the right thing to do. This is also the case for social mobility.
Sandra Wallace, Social Mobility commissioner and Joint Managing Director UK and Europe, DLA Piper says,
"Embracing social mobility isn't just the smart thing to do, it's the fair thing to do. Improving socio-economic diversity in the workplace is just as important as all other inclusion and diversity initiatives"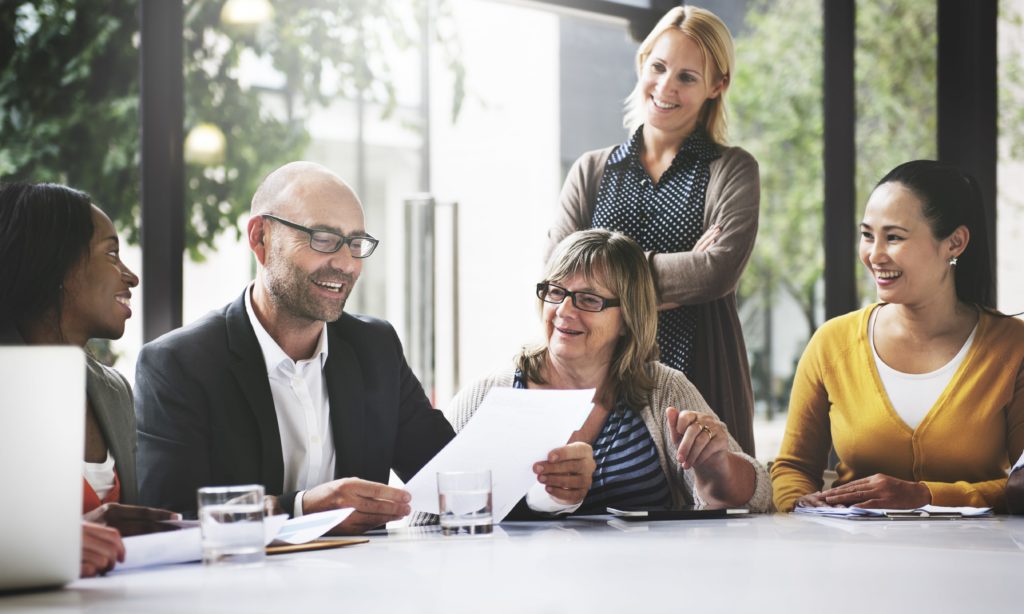 Some tips on where to start your journey with social mobility
Collect the data – investigate who makes up your workforce.
Use this data to support initiatives but also to measure employee satisfaction.
Explore your employee life cycle.
Listen! Hear your colleagues' experiences and barriers – then see how you can remove them as an employer, if not for them, but for the future.
Make a commitment – aim for some targets in terms of representation.
Communicate your commitment – why it's important, how it'll benefit the organisation, how you'll get there?
Opportunity – can you upskill, train, and give opportunities to colleagues?
Outreach – support the future pipeline. If you already work with schools and other educational providers – can you explore socio-mobility here further?
Check out these resources for more details on how to take your initial steps or your next ones:
Why social mobility is often overlooked – Inclusive Employers
Top Tips on Boosting Socio-Economic Mobility – Inclusive Employers
Using this Socio-Economic Resource Package – Inclusive Employers
How Inclusive Employers can help with socioeconomic diversity
Organisations we work with are at very different points in their journey on exploring and tackling socioeconomics and class diversity but are also developing opportunities. We can help with your thinking, planning and execution.
Our members can access a webinar in September that we're hosting to learn more. Non-members can also book a place (costs apply). You could also host a quiz to get your colleagues thinking more about social economic mobility.
Have a listen to our podcast about race and social mobility, which focuses on how employers can take real action to improve social mobility for young people.
To find out more ways in which Inclusive Employers can help, get in touch today.