Why is the Living Wage important to inclusive workplaces?
The National Living Wage sets a standard to ensure employees earn enough to fulfil a normal standard of living. This article explores the importance of the living wage, especially to young people entering employment, and how adopting it benefits organisations and contributes to creating inclusive workplaces, as Sydney Samuels, Founder and MD of Loop Not Luck and Youth Board Member at the British Youth Council, explains in more detail below.
Young people are the future of the workforce and Gen Z, the largest generation so far, will be (and are) valuable employees. Their entry into the workforce has been negatively impacted by the pandemic and there is a responsibility on employers to support their entry into the workplace.
Gen Z are 'digital natives' – they have always known a world with the internet, so can confidently navigate it. Importantly for I&D, young people are natural born inclusioneers. They believe in respect and fairness – inclusion and diversity really matters to the upcoming workforce. Young people care about the values of the organisation they work for, which means that organisations need to consider how they will attract and support them. Paying them the living wage is an important factor to consider, as Sydney Sameuls explains below.
The National Living Wage was first introduced in 2016, with an aim of ensuring workers over the age of 25 could earn enough to fulfil a normal standard of living. There are mutual benefits to paying your employees the living wage (or more) and this article highlights some of the business-driven reasons to adopt the living wage. The amount has changed in the past years and has recently increased again, during Living Wage Week. Keep reading to understand the National Living Wage in 2021 and the responsibility that falls on employers.
Why paying the National Living Wage is important for employers
Increasing and enforcing the National Living Wage has been a hot topic of conversation for years among young people and the organisations that advocate on their behalf like the British Youth Council. The chancellor's recent budget announcement has brought the topic back into the spotlight as the National Living Wage will be rising to £9.50 for over 23s and to £9.18 for those under 23 in 2022.
This is a step in the right direction and in theory, should lead to a much better quality of living for young people across the United Kingdom if their employers choose to increase their pay in accordance with the government recommendations.
It is not compulsory for employers to pay the National Living Wage. Government initiatives to boost youth employment have simultaneously reinforced wage inequality and perpetuated age-related discrimination.
The government's Kickstart scheme pays the minimum wage (£4.62-£8.91 dependent on age) at 25 hours per week. On this salary, there is no way for a young person without additional financial support to live a dignified and independent life. Shockingly, apprentices are only entitled to £4.30 per hour – less than half of the National Living Wage.
But still, the question remains, why should employers choose to pay employees more if they are not legally required to?
What are the benefits to paying employees the National Living Wage?
Apart from the moral case for paying people enough to cover their basic costs of living, there are numerous benefits to paying employees the National Living Wage.
Below are some of the many national living wage benefits you should consider.
The more valued employees feel, the better the work will be
Anybody who's ever participated in a team sport led a meeting, run a business, or managed an individual knows how important morale and attitude are to delivering high-quality results.
For businesses to remain competitive and grow successfully, they need to engage, retain and nurture young talent. Whilst company perks are an important part of the package, when you are working full-time and struggling to cover basic living costs they quickly become insignificant.
It's widely acknowledged that as a society, the primary way we determine the value an individual brings is by how much we choose to compensate them for their time and effort. Paying your employees a fair living wage that allows them to focus on their work reduces the chance of them having to juggle multiple jobs. Therefore, employees are given the opportunity to deliver better quality work as they are recognisably valued by their employer.
Employees have bigger expectations
Employees are having growing expectations when it comes to applying for jobs and staying with companies. Gen Z workers have a huge focus on how inclusive a company is and the level of equal opportunities.
If a company is not offering a fair wage and not emphasising its focus on inclusivity, it will differ from the values Gen Z has for its careers. By avoiding the National Living Wage, you are cutting your talent pool down and could be missing out on hiring some incredible staff.
Reduced attrition and lower recruitment costs
If you enjoy your work, feel valued, and are fairly compensated you are a lot less likely to leave. Lower turnover means less training, recruitment, and admin costs for organisations. If your company has a high attrition rate, calculate how much this costs your business per year alongside your employee exit surveys – you could be losing money by not paying your employees what they believe they're worth and can get elsewhere.
In previous generations, loyalty was something that was given to an employer over decades on the understanding that that employer would provide security and look after that individual with a generous pension. The incoming workforce, especially in a post-COVID 19 landscape, know that security is something no business can guarantee – so this understanding doesn't work for either party anymore.
The younger generation are increasingly recognising the power their individual choices can have and it is just as important for the employer to demonstrate how they can help a young person grow personally and professionally as it is for that young person to convey what value they can bring to an organisation.
Employee relations will improve
The Living Wage Foundation reported that relations between staff and managers improved by 58% when employers implemented the real living wage across their organisation and that there was a 57% increase in commitment and motivation of Living Wage employees.
A lot of people would agree that the relationship between an employee and their direct manager impacts almost every aspect of their working life. An adaptive management style, recognition for work well done, and being personable are all part of being a good manager but recognition should go beyond words and materialise into real-world benefits. If your employees can see that you follow your words with action, this will act as a motivating force for them to continue to deliver on their commitments.
Company credibility levels increase
Leading organisations like Ikea, KPMG, Linklaters, and Burberry have all signed up to become Living Wage Employers. These organisations recognise the business benefits as well as the moral ones.
Additionally, they recognise how this improves their goodwill with employees, customers, clients, and the wider public. I believe that it is just as important for SMEs (small and medium-sized enterprises) to do the same as they account for 99.9% of the business population.
At Loop Not Luck, we require the companies we work with to pay at least the Living Wage to all candidates sourced via our platform. It is the responsibility of all stakeholders to ensure that companies, of all sizes, are helping to push the needle forward when it comes to wage, age, and social equality.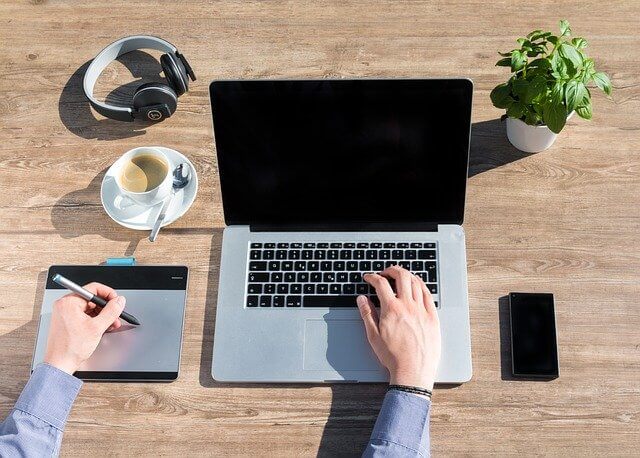 The negative impacts of not paying the National Living Wage
Although you have the right as an employer not to pay the National Living Wage, you should be prepared to face some consequences as a result.
Here are some of the ways your company and employees may be affected:
Staff turnover may increase
Employees may consider changing jobs if they are not paid enough to live comfortably. This is frequently often a domino effect: if one employee leaves to be paid more elsewhere, many others may follow.
Employees are likely to feel more appreciated and content in their roles if you pay the National Living Wage, which means your staff retention should improve.
Your staff may be struggling
Although an employee may really enjoy their job and the company, if they are not receiving the National Living Wage, they may be struggling both financially and mentally.
It is important to consider the impact on mental health and living standards when deciding whether to pay the National Living Wage.
How to get started as a Living Wage Employer
To move things forward, every business needs to take action and become a Living Wage Employer. Companies and business owners have responsibilities above those that are dictated by our laws; they are the standards and responsibilities we set for ourselves and how we choose to conduct business.
Here are some ways to get started:
Avoid unpaid internships
An important problem to highlight is the existence of unpaid internships. The British Youth Council has campaigned tirelessly against them as they are inevitably limited to those who can afford to work for free. Whilst internships are often invaluable opportunities for young people to gain knowledge, skills, and experience that enable them to further their careers and develop as individuals.
Unpaid internships are ways for employers to reap the benefits of the young creative minds of today, without any cost. Young people from lower-income families would have more of an ability to take on internships if receiving some form of financial support. The British Youth Council believes that all internships should be required by law to pay the Living Wage. Importantly, you might miss out on exceptional young talent due to the lack of compensation.
Become an Inclusive Employer
If you're already a member, that's great! You can get in touch with your account manager if you would like to discuss implementing the living wage in your organisation.
Being an Inclusive Employer is a great way to ensure you are creating a thriving, fair, and inclusive workplace. Click here to find out how membership can benefit you.
Final thoughts
Yes, a huge part of business is managing the bottom line – reducing costs and maximising profit, but lives are impacted in the process.
I hope that more organisations continue to recognise that fairly compensating employees for their time and effort can be better for business than not. I urge all businesses, of any and every size to become a living wage employer, pay your interns, apprentices, and young talent the living wage – or more.
Sydney graduated from the University of Sheffield after studying English Literature and Philosophy. She then joined a top Japanese Investment Bank for two years on their Operations graduate scheme. She gradually began to immerse herself in the start-up world and joined a high net worth Fin-Tech startup as employee number 19 – helping them to scale to an impressive £1BN of assets under advice.
Sydney is now a full-time entrepreneur and founder of Loop Not Luck. Loop Not Luck is a diverse talent acquisition platform, connecting underrepresented, diverse candidates with entry-level opportunities to companies across the United Kingdom. She is passionate about improving social mobility, career education, and increasing access to opportunities for young people and sits on the board of the Career & Enterprise Company's Youth Advisory Group, a programme which is run in partnership with The British Youth Council.