Top tips from staff network leads
Here we hear from three staff network chairs, who successfully lead groups at Optivo, Teach First and Hogan Lovells. These organisations have recently achieved success in our Inclusive Employers Standard (IES) and performed highly with their work in staff networks.


Staff networks can add great value to workplaces and create brilliant platforms to empower your people and progress inclusion. The organisations sharing their top tips in this article are all accredited in the Inclusive Employer's Standard (IES), our evidence-based workplace accreditation tool.
They have all demonstrated excellence in the empower category, one of the six pillars of inclusion that are used to measure I&D in the IES. This pillar is about how effectively an organisation empowers its employees, with staff networks being one way to do this. They are a way for employees to feel valued in an organisation, at the same time as adding value to it.
Read on for the top tips from our IES accredited organisations.
Jen Wickert, (above left) Communications Manager and Saalene Sivaprasad, (above right) Communications Officer, are Co-chairs of Optivo's [email protected] Network Group.
Saalene joined the [email protected] Network and stepped up to Co-Chair after seeing how the work that the group does is a real and tangible way to uplift the voices of women. She see's the power of working together to address the issues that come out of gender inequality, and build a community along the way.
Jen became Co-Chair of Optivo's [email protected] Network in 2017 with the aim of supporting women to progress in their careers. She's particularly passionate about supporting working mothers and addressing the imbalances that can prevent mothers returning to the workplace.
Read on for Jen and Saalene's top tips for staff networks:
Remain flexible
Each year we work with our network to agree objectives for the coming year. We've set priorities around supporting working mothers, improving menopause understanding and support, and raising awareness around breast and cervical cancer, among many other things.
Sometimes events and other issues can occur and it's important to respond at the time. In fact, that can be more powerful than anything.
The murder of Sarah Everard, and in particular the safety of women, had a huge impact on our members. It was important for us to reach out and take time to discuss how we were feeling. We also looked at what support measures could be put in place in our own organisation.
By amplifying the voices of our members we made them feel heard at an extremely difficult time.
A voice at the top
Each of our network groups has an Executive Team sponsor, and this ensures our objectives have support at the top of the organisation.
Our Executive Team Sponsor, Sarah Smith is also the organisation's Chief Financial Officer. Having Sarah on board gives us the influence for change that is sometimes needed. She's also a great sounding board for ideas and initiatives.
Welcome allies to your network
As the [email protected] Network the perception could be that our membership excludes men. But this isn't the case. We're welcoming of all colleagues and encourage male membership.
Quite often the issues that impact our members can be positively influenced by allies. This is true for all networks. By raising awareness of biases and unfair practices that negatively impact on minority groups we stand more chance of making the changes we all want to see.
Teach First – LGBTQ+ Affinity Network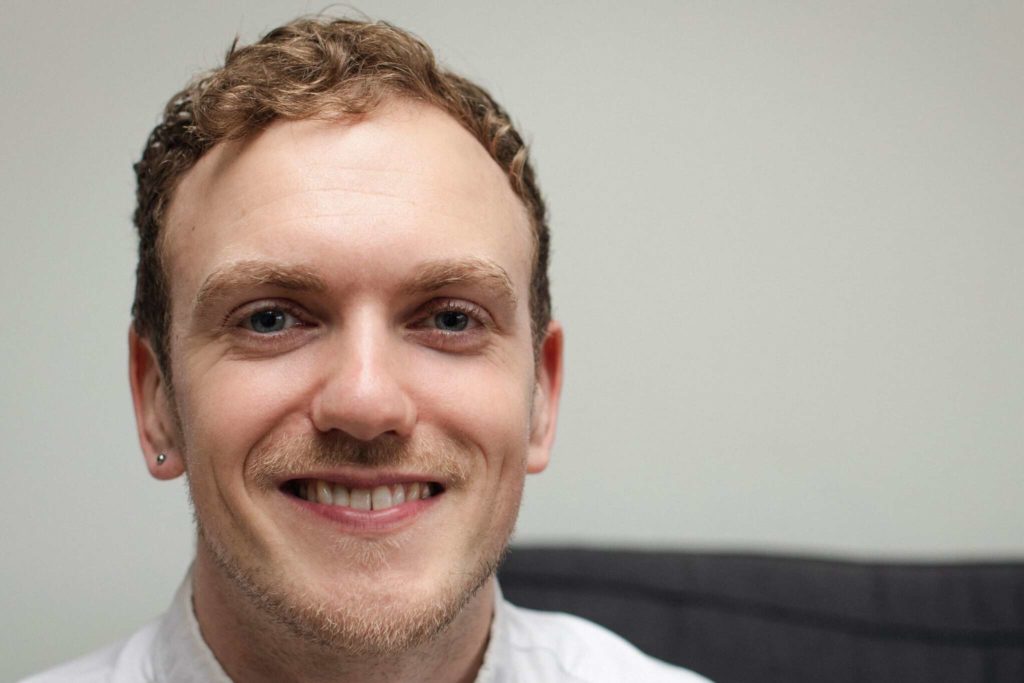 Ben Leitch is the Multi Programme Manager and Co-Chair of Teach First's LGBTQ+ Affinity Network. He has been the chair and subsequent Co-Chair of the LGBTQ+ Affinity Network at Teach First for over 3 years having taken on the role voluntarily after his predecessor left the charity.
He has played a prominent role in Teach First's LGBTQ+ staff inclusion strategy as part of their D&I roadmap. He's led their work with Stonewall UK, leading the charity to rank 33 in this year's Workplace Equality Index.
As Co-Chair, Ben co-lead's a fantastic working group of about 14 members and together they ensure that Teach First is a great place to work for all LGBTQ+ people and their allies.
Here are Ben's top tips for developing a successful staff nework:
Plan your focus annually
We know that staff networks can not only be used to support colleagues, strengthen allyship and raise awareness of important issues, but also influence policy changes that can make structures and systems within your organisation more inclusive.
This is a lot to tackle for even the most experienced groups. Make sure you sit down with your team to plan out where your focuses will lie. Effective planning around key annual events will not only ensure what you want to do is achievable, but it will also reduce stress for when you have to deliver them.
Work intersectionally
To really ensure you're addressing workplace issues that can impact people with multiple intersectional identities, it's so important to make sure you're constantly working with other networks (if they exist in your organisation) or a cross-organisation D&I forum.
This approach will ensure you're representing audiences that may sometimes (or frequently) be overlooked in the workplace. It also allows for new ideas and ways to approach D&I. I meet monthly with our other network chairs and it's one of the most productive and rewarding sessions I have at work.
Make your working group feel valued
Leading a network isn't and should never be a one-person show. That's why the best networks have a diverse and enthusiastic working group behind them, supporting the direction of where to go next.
Make each member of the working group feel valued by giving them a role to play, whether that's to represent a specific group of colleagues (which may or may not be intersectional), or to lead on a work-stream area like communications or HR.
Meet regularly and get updates. Feel like a community of people doing great things outside of the day job. Most networks have people who are really willing to get stuck in but it's up to good inclusive leadership to know how best to do that.
Hogan Lovells – Level Up
Lauren Bruce, Associate at Hogan Lovells, is Chair of their Level Up network group, which is designed to support the needs and interests of the company's junior employees.
Lauren was originally appointed as a group ambassador, essentially representing the network in their In Infrastructure and Projects team. When the network was refreshed Lauren was promoted to a committee position and shortly afterwards became the chair.
The goals of LevelUp are to:
Achieve one of the firm's key D&I goals by helping to retain key talent, foster progression and improve employee wellbeing
Challenge outdated attitudes about ways of working and success within the firm
Increase transparency about career progression: what the options are, how one can get there and how to thrive when they do
Below are Lauren's top tips from her experience as network chair:
Delegate according to your committee members' strengths and interests
Everyone on our committee is passionate about supporting junior talent but they all bring different skills and perspectives. By delegating tasks that align with the committee members' regular job roles and requirements, we get the most out of team.
Everything takes longer than you think
Although this seems negative, it's ultimately practical. Although we have an enthusiastic network committee, regular work commitments often have to take precedence and sometimes interrupt our progress.
I have found the key is to capitalise on capacity and quieter periods where we can, allow for longer time periods to complete tasks and start planning events super early.
Thank you to Jen, Saalene, Ben and Lauren, and their organisations, for sharing their top tips for staff networks.
How Inclusive Employers can support your staff network
The Inclusive Employer's team have a wealth of knowledge and expertise about staff networks. You can book your place on our upcoming Staff Networks Best Practice webinar on 11 May.
Members can access our guide to sustainable staff networks resource in our Members' Area. For non-members, interested in membership, please get in touch.