Inclusive Employers Standard case study: Teach First
Teach First, members of Inclusive Employers, were awarded Gold when they took part in our inclusion accreditation, the Inclusive Employers Standard (IES). Here we find out what motivated them to take part in the IES, how participating is supporting them to progress their inclusion work and what inclusion practices make them a Gold standard employer.

Read more to find out.
How Teach First performed
Teach First performed highly across all Six Pillars of inclusion within the Inclusive Employers Standard (IES). They demonstrate the importance of inclusion featuring across the whole organisation, with it being a priority across all departments in order to really create culture change.
Not only do they have a broad programme of inclusion activity in place, set up using an evidenced-based approach using both qualitative and quantitative data, but they highlight the importance of monitoring and analysing the success of this activity, to ensure positive impact.
They are a leading example of how an organisation can make the best use of its resources and people to the highest level.
What motivated Teach First to become members of Inclusive Employers?
Teach First became members in 2020 because they wanted to speed up progress against their goal for everyone to be able to perform, learn and contribute. They know this will be achieved if all their people feel empowered and confident to be themselves at work. That ongoing cultural change is at the heart of their work.
They were looking for a training provider to partner with to achieve a number of projects – this included Lived Experience Mentoring (also know as reverse or reciprocal mentoring), an allyship programme and training for their Diversity and Inclusion Month in 2020.
They approached Inclusive Employers about these projects and felt clear they would get more than a training provider. They could see that the ongoing support and advice that comes with membership would support their mission to improve diversity and inclusion. As well as providing their teams and affinity groups with opportunities to regularly upskill themselves.
Teach First also feel that as members they are part of a movement to improve diversity and inclusion across UK employers – being able to get input from other members and contribute themselves too.
What made them participate in the Inclusive Employers Standard?
Teach First saw participating in the Inclusive Employers Standard as an opportunity to benchmark where they were with their diversity and inclusion work.
They had several areas where they thought they had progressed and others where they knew they could improve further.
Teach First also wanted to make sure that their progress on diversity and inclusion was seen as something that is owned across the organisation and not just by one department or person.
The organisation are firm believers that what gets measured gets done. External feedback on their work would give them an independent measurement on where they need to focus their efforts.
Having participated in a number of benchmarks in the past they saw just how comprehensive the Inclusive Employers Standard was. Both in how it looked across the organisation but also in how it covered many aspects of diversity and inclusion – across protected characteristics and beyond.

How did they find the process?
Teach First recognise that putting their responses together and gathering evidence for the IES does take a lot of work, but felt it was always clear what was needed. They drafted their responses using the supporting documents provided and made sure they collected evidence that was ready to be uploaded, alongside this. This included collecting screenshots, saved emails/events and more.
They always felt supported because they knew Lindsay (Lerigo), Inclusive Employers Standard Senior Programme Manager, was just a phone call away if they needed more guidance or had any questions.
Teach First's advice to other participating organisations is to not underestimate the time it takes to prepare the submission and bring others into the process too – affinity groups, teams who've hosted events, who put the wider organisational strategy together and so on. This ensures you have a variety of evidence and reflects the experience of others involved in the work. It also gives people across the organisation ownership for the result.

How did they feel about their result of Gold?
"We were pleasantly surprised in the first instance as we didn't expect it. Lots of teams around the charity have made diversity and inclusion a priority and our affinity groups have done an incredible job of creating an environment where people feel more confident to be themselves at work and talk openly about the issues that matter to them. So the recognition of this work via the Gold accreditation is a huge testament to that.

But what we know is that there are systemic biases and barriers which have become all too familiar within the workplace. And we are a part of that. So while the benchmark provided via the IES shows the work we're doing is making progress to remove these, we're under no illusion that we don't still have a lot of work to do both in Teach First and in employers across the country.

We're using the feedback from the IES to continue to work closely with our affinity groups and employees to make sure our more recent policy changes (including to our recruitment and selection processes) are fully embedded, as well as challenging ourselves to recognise barriers and remove them through ongoing change. This will not only make us a better place to work, but will mean the work we do is better too, as we fight to make our education system work for every child."
Highlights of the Teach First submission
Teach First have a number of different approaches which led them to perform so well for the Inclusive Employers Standard.
Some of the highlights of their submission are included below.
Data and an evidence-based approach to D&I
Teach First has a proactive approach to collecting and using diversity data and demonstrate great awareness of how important this is to have an evidence-based approach to D&I.
It is mandatory for all staff who pass probation to complete their demographic information, there is always the option of 'prefer not to say' so that people don't feel forced to declare something they are not comfortable with.
This is supported with a strong communications campaign, using a variety of platforms, to help staff understand why the data is being collected and how and what it will be used for, and ultimately create trust in the process.
There are consistent communications encouraging staff to complete their data that come from a variety of sources, email, intranet articles, presentations to staff and with active support from senior members of staff.
The process to complete data has been made as simple as possible for employees, with access to update their data at any point in the employee lifecycle as well as a 'quick fill' form.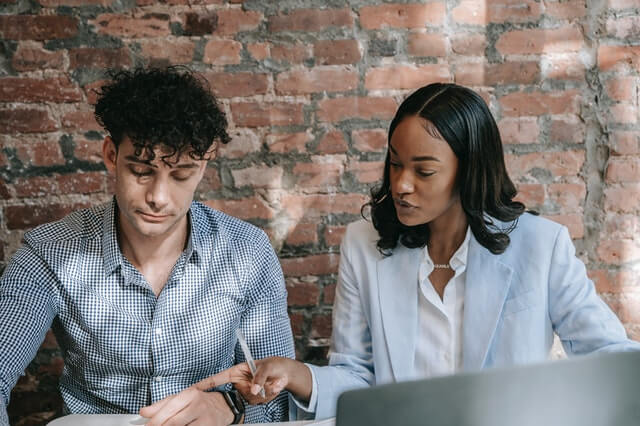 Disclosure rates are high, all above 90%, including those that go beyond protected characteristics such as social mobility.
Teach First work hard to ensure staff stay engaged with this process and continue to communicate how their data is used and the impact it has beyond key data collection campaigns. They have a D&I hub on their intranet with the latest news on D&I work, learning opportunities, information on affinity groups and targets.
This means all information on D&I is easy to access for everyone when they need it. They also publish employee demographic data (in an aggregated and anonymous format) twice every year internally and externally on their website.
Beyond collecting data relating to headcount, Teach First also recognise the importance of collecting data relating to the employee lifecycle.
They currently collect data relating to recruitment, promotion, appraisals, grievances, bullying, harassment and development opportunities.
All of the qualitative data they collect is consistently monitored on a regular basis and is used to inform actions and targets that are in place.
Affinity groups contribution to creating an inclusive environment
Teach First's affinity groups have been instrumental in creating an inclusive workplace environment, one of the highlights of their submission was witnessing the variety of ways employee networks can impact the success of D&I activity, initiatives and help to deliver D&I strategy.
As well as running a broad range of events, awareness-raising, providing support and signposting to employees, affinity groups also actively influence organisational decision making and strategy across Teach First by:
Encouraging disclosure of diversity data by cascading messages to reinforce the importance of doing so and provide information to staff on how their data will be used.
They are involved with employee engagement, L&D and recruitment which means the organisation gets input on wider business initiatives and from a diverse perspective.
They support the review, development and sharing of new and updated policies.
Organising safe space conversations for employees with lived experiences, providing feedback to HR when needed.
Attending external events, conferences and forums, to ensure Teach First can gather best practice, continue to improve and innovate internally.
This work has had tangible impact across the organisation, including:
The development of Transitioning at Work Guidance and a Trans and Non-Binary Equality Policy, following feedback from the LGBT+ network.
Feedback from the Disability and Neurodiversity affinity group around reasonable adjustments led to a review and changes to the Recruitment and Selection policy.
Training on inclusive hiring, diverse panels and independent scoring was given to all interview panel members following feedback from the Black and Minority Ethnic and Neurodiversity affinity groups.
Proactive approach to policies
Teach First have a broad range of policies in place, that are of a high quality in terms of clarity, transparency, fairness, usability, simplicity and inclusive language.
They ensure that all of their policies are reviewed annually and clearly show the last review date, active date and policy owner.
As well as making their policies easily accessible to employees via one policy page on the intranet they also proactively share key policies. Their family, annual leave, other leave, carers policies and bereavement guidance are available externally on their website, helping potential candidates decide if Teach First are an employer they would want to work for prior to employment.
On joining Teach First, new employees receive a welcome email highlighting where they can find policies and relevant policies are shared as part of awareness and recognition of inclusion awareness dates throughout the employee lifecycle.
Relevant policies are shared as part of awareness-raising linked to key D&I awareness days, including National Inclusion Week, International Families Day and LGBT+ History Month.
How you can get involved with the Inclusive Employers Standard
Whether your organisation is at the start of its inclusion journey, or you're trying to assess your current inclusion efforts, the Inclusive Employers Standard can help.
Find out more today about the accreditation framework and how to get involved.