Sparks: An introduction to our new programme
Claire Williams, our Managing Director of Operations, introduces Inclusive Employers new Sparks Programme.

Keep reading to learn more about why the programme has been created and how to get involved.
Everyone seems to be in planning mode and we are involved in lots of conversations with members and clients about their inclusion plans for 2022.
As a growing employer, we have lots of exciting plans ourselves…and for me, the most exciting of all is the further development of our anti-racism activities.
Why has Sparks been created?
You can find out more about Sparks on our main page but I would like to tell you why it's an important part of our plans for 2022. As you may know, last year we published our anti-racism toolkit – a fantastic resource for employers to embed anti-racism in their strategy through to their operations, policy through to behaviours.
This year we are continuing and extending our anti-racism work by using our Inclusive Employers influence and resources to enhance the opportunities of a key group of individuals as we launch the Inclusive Employers Sparks Programme.
Can anyone apply?
The programme is open to people who identify as being Black, who have experience of work, have access to IT and the internet, are not qualified beyond A-Level and who are wanting to develop a career in Inclusion and Diversity.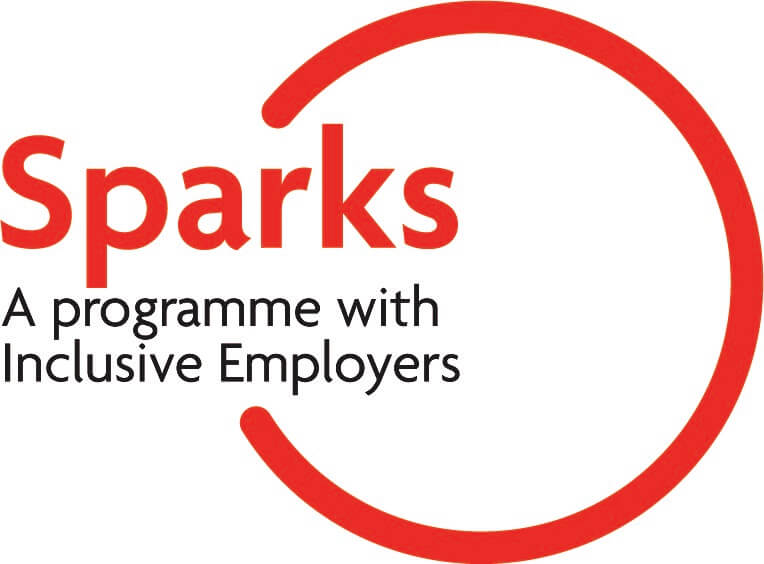 What happens if I successfully get on to the programme?
Successful programme participants will win a fully-funded place on our CMI Level 6 Certificate in Inclusion and Diversity (plus some other career-enhancing goodies!).
This is a fantastic opportunity to:
Access a Leadership and Management programme and achieve a qualification in Inclusion.
Develop the knowledge needed as a foundation for a career in Inclusion and Diversity – make your passions into a profession.
Establish a network of peers, working in a range of sectors, as you study together.
Benefit from the expertise of the Inclusive Employers team of consultants as you work with a learning mentor/coach
And possibly…
Potentially connect with mentors from within our membership organisations
Have your thoughts and ideas published via blogs
Gain some additional work experience (paid)
Celebrate your success during NIW 2022
How to get involved
Sparks is all about opening up opportunities for talented people who, for whatever reason, have not achieved their ambition or potential yet. We want to "spark" careers, amplify voices, offer a springboard.
On 10th February we are hosting a webinar where you can find out more about Sparks, meet the team and ask any questions you may have. You can register here.
The application process is simple – if you meet the entry criteria. The deadline for applications is 4th March 2022.
Do you know anyone who might be interested in joining the programme?
Please think about friends, neighbours, network colleagues, co-workers and what about you? Would this suit you or them?
We are very happy to answer questions, dispel imposter syndrome, encourage suitable people to give it their best shot – it could be life-changing! Find out more on the main Sparks Programme page.
So, we are using our influence to make a change. Please help us by using yours too by sharing details of the Sparks Programme across your network – and help us to create some sparks!
Those who are interested can apply here before 4th March 2022.